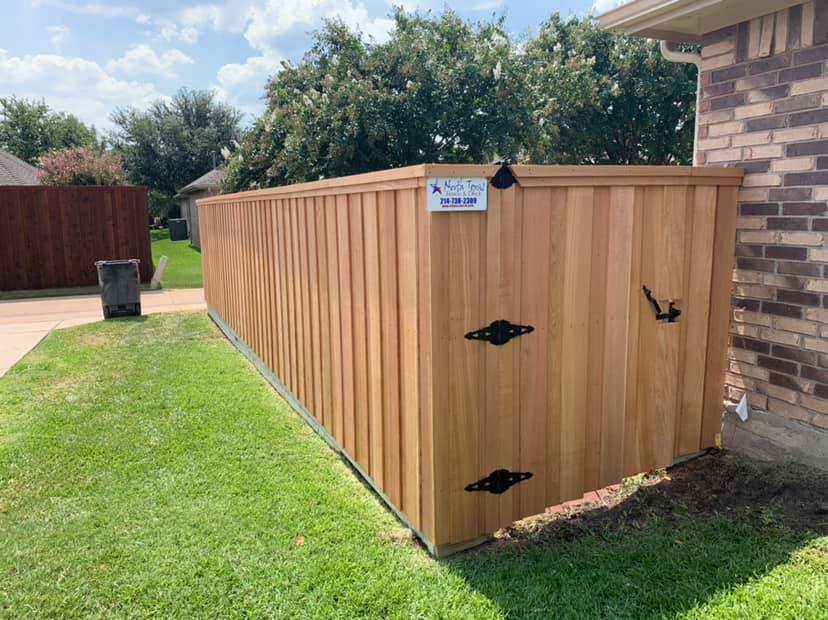 5 Key Factors to Consider When Choosing the Right Fence for Your Dallas Home
As a homeowner in Dallas, Texas, choosing the right fence for your property can be a daunting task.Let North Texas Fence and Deck help. With so many options to choose from, it's important to consider a few key factors before making a final decision. Here are five key factors to consider when choosing the right fence for your Dallas home.
Purpose – The first factor to consider when choosing a fence for your Dallas home is its purpose. Are you looking for privacy, security, or simply to enhance your property's curb appeal? Different types of fences serve different purposes, so it's important to choose a fence that aligns with your needs. For example, if privacy is your main concern, a solid wood or vinyl fence would be a great choice. If you're looking for security, an aluminum or wrought iron fence with a locking gate may be the better option.
Material – The material of your fence is another key factor to consider. Different materials have different benefits and drawbacks, so it's important to choose a material that is suitable for your specific needs. Common materials for fences in Dallas include wood, vinyl, aluminum, and wrought iron. Wood fences are a popular choice for their natural beauty and affordability, but they do require more maintenance than other materials. Vinyl fences are low-maintenance and durable, but they can be more expensive upfront. Aluminum and wrought iron fences are strong, durable, and low-maintenance, but they may not provide as much privacy as other options.
Style – The style of your fence can have a big impact on your property's overall aesthetic. There are many different styles of fences to choose from, including picket, ranch, privacy, and ornamental. Picket fences are a classic choice for their traditional look, while ranch-style fences are great for properties with a more rural or western vibe. Privacy fences are ideal for homeowners who want to create a secluded backyard oasis, while ornamental fences can add a touch of elegance and sophistication to any property.
Local Regulations – Before installing a fence on your Dallas property, it's important to check with your local regulations. Different municipalities may have different rules and requirements for fence installation, including height restrictions, setback requirements, and material limitations. Make sure to check with your local zoning board or homeowner's association before making any final decisions.
Cost – Finally, the cost of your fence is an important factor to consider. Fences can be a significant investment, so it's important to choose a fence that fits within your budget. The cost of a fence will depend on a variety of factors, including material, size, and style. It's important to get multiple quotes from different fence contractors to ensure you're getting a fair price.
The team at North Texas Fence and Deck provides all the info you need for choosing the right fence for your Dallas home. It requires careful consideration of several key factors. By considering your fence's purpose, material, style, local regulations, and cost, you can make an informed decision that will enhance your property's beauty and functionality.