We're homeowners too and therefore we need to tell you that we would never start our shopping experience for a new fence installation at Home Depot, Lowe's, or any other big box store.
We service the fence installation needs of metro neighborhoods like The Colony, Garland, Wylie, and Carrollton. If you have a wooden fence and deck project, contact us by phone or fill out our secure form. The information will help us respond more accurately with your needs and this information will never be shared with others outside our company.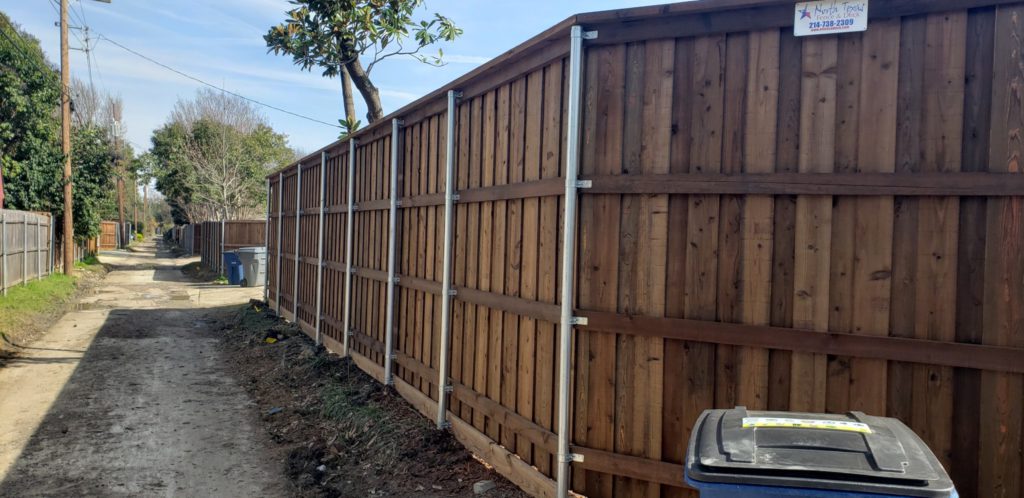 North Texas Fence and Deck builders do not buy our materials from these stores either. We shop at specialty stores that have the top of the line wooden products for fence contractors.
The grade or quality of lumber that we use in your fence Installation project are not generally available to the public.That means our fence installation projects are above the quality that of the average handyman or homeowner.
Quality Fence Installation is Not a Do-It-Yourself Project
Your fence will be seen by everyone. You want it to look good. Because one day you're going to sell this house and you want it to add to the value. That's why you need to hire a professional experienced contractor to install your next fence.