Murphy TX Fence & Deck Contractor
Great Prices on Top Quality Fences, Decks, Pergolas, and More in Murphy TX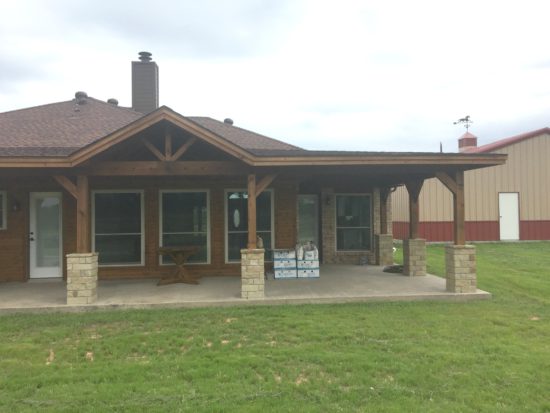 Homeowners in Frisco TX benefit from our experience in areas such as choosing quality materials, adhering to building codes and HOA rules. The North Texas Fence and Deck team promises to build your family a fence, arbor or deck that will bring your family lasting enjoyment for years to come.
Installation, replacement, and repair of wood privacy fences, picket fences, split rail fences and more using western red cedar and pressure treated pine is the biggest part of North Texas Fence and Deck's business.
Call Mike today to schedule a free consultation and quote of a new fence and deck in Murphy.
Fence Repair and Installation in
Murphy
Consider vinyl as an alternative to wood. They are maintenance free. Many homeowners and commercial clients depend on us for metal fences, security fences, chain link fences and more.
Trust the team to build an arbor or replace a deck with the one you'll enjoy for many years. Composite materials have made them virtually maintenance free. A beautiful outdoor living space created by an arbor or deck can add enjoyment to you and value to your home.
Wrought Iron gates and metal fencing have many benefits. Surround your family pool with a metal fence. Enhance the beauty and improve the security of your home with wrought iron, automatic gates.
Popular Maintenance Free Vinyl PVC Fences
Frisco homeowners want a maintenance free fence and vinyl is the solution. When you consider all the styles, colors, and textures available the choice can be overwhelming. Call now to get the advice of an experienced fencing contractor.
Gates: Iron, Metal, and Wood
Gates can serve a variety of purposes, which is why North Texas Fence and Deck offers so many different styles so that you can get the exact gate that matches your specific needs. If you have property in Murphy, call 972-586-2442 day or night to arrange a free consultation and estimate.
Chain Link Fence Quote
Chain link fencing can be appropriate for many different residential and commercial applications. Offering economical materials and installation costs, chain link is a practical fence for backyards, swimming pools, dog kennels, playgrounds, building security, and wildlife barriers.
Deck Builder – Wood, Composite
We provide the skills and the expertise you want when building a new deck or fence. We only choose the finest deck building materials. Our team will provide you with the design that will meet your taste and stay within your budget. We only use the highest grades of wood and composite decking materials. Our goal is to exceed your expectations so call today for a free estimate.
Custom Arbors, Carport, and Patio Covers
When looking through our portfolio you will quickly pick up on the fact that we can build about anything out of wood. And when we do it looks good. So if you need an arbor, carport, or patio cover, call our team today to help you design one that meets your budget while providing a long-lasting, beautiful addition to your home in Frisco TX.