Install an arbor, gazebo, or pergola to make a backyard more enjoyable. Lattice will add to privacy and give vines a foothold. Use a pergola to define an outdoor living space on the patio or next to the swimming pool. Pergolas and arbors can be constructed from natural woods, composite materials, and vinyl.
Black and green vinyl coated chain-link fences look great on baseball fields. Galvanized chain link fences are versatile and low cost. We build dog runs, kennel fences, low-cost backyard enclosures. Your business can profit from a chain link security fence and gate topped with barbed or razor wire. Fast installation, low maintenance.
Provide a secure, private space for your family and pets. Wood is beautiful and durable. Cedar fences are the most popular. Pressure treated pine is so cost-effective. At some point, they require paint or stain. Eliminate most maintenance by installing a vinyl fence. It may cost less than you think. The options are endless.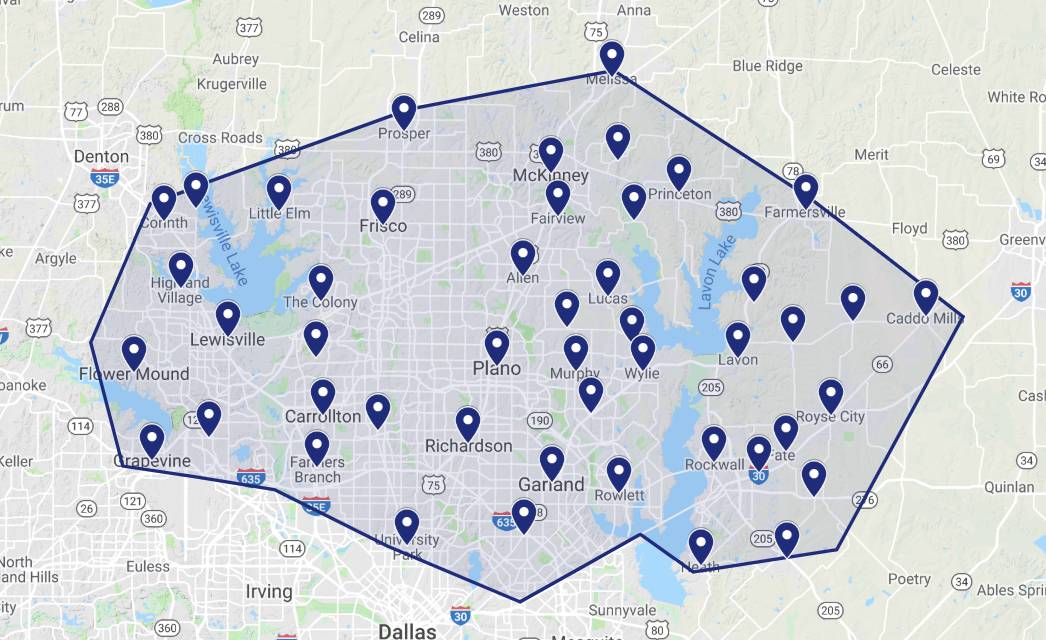 Residential & Commercial Fence
Wood Privacy Fences, Cedar Fences, Picket Fences, Split Rail Fences, Wood Decks, Composite Decks, Wood Carport Covers, Pergolas, Arbors, Wrought Iron Fences & Gates, Metal Fences, Swimming Pool Fences, PVC/Vinyl Fences, Chain-link Fences, Vinyl Coated Chain Link Fences, Aluminum Fences, Fire Pits, Patio Covers, Outdoor Fireplaces, River Stone, Patio Pavers and More.
North Texas Fence and Deck Service Area