What should you look for in a wooden fence contractor? Well check out their reviews and how long they've been in business. Longevity has a lot to do with the quality and the exceptional value that offense builder can provide you.The skills are learned over time.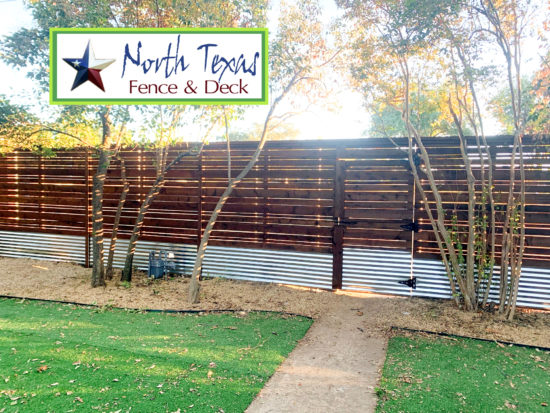 The craftsman of North Texas fence and deck will build your fence from scratch on site. We set every fence post in concrete so you don't have to worry about the fence posts shifting as time goes on.every board is nailed up using hot dipped galvanized ring shank nails. That keeps the fence boards from pulling apart and the nails won't rust. It allows for a custom construction of your fence that is stronger than those pre-built can't panels you may be tempted to look at. Built right and built the last is how we do it.
Wooden Fence Contractor Provides Better Value
People are off and say we are more of a workhorse than a show horse. North Texas Fence and Deck has strong help beliefs that a fence should benefit the customer on all fronts. It should look good, no doubt. But it has to be built right from the beginning! You will find that we put a lot of thought into all the detailsRight down to the nails that we use. Call today for a free estimate. For your convenience we have provided this helpful form. It just might speed up the process!
Wood Fence Contractor, Wood Privacy Fences, Cedar Fences, Picket Fences, Split Rail Fences Metro Dallas TX
Homeowners in Metro Dallas TX benefit from our experience in areas such as choosing quality materials, adhering to building codes and HOA rules. The North Texas Fence and Deck team promises to build your family a fence, arbor or deck that will bring your family lasting enjoyment for years to come.
Installation, replacement, and repair of wood privacy fences, picket fences, split rail fences and more using western red cedar and pressure treated pine is the biggest part of North Texas Fence and Deck's business.
Call Mike today to schedule a free consultation and quote of a new fence and deck in Metro Dallas.
Fence Repair and Installation in Metro Dallas
Consider vinyl as an alternative to wood. They are maintenance free. Many homeowners and commercial clients depend on us for metal fences, security fences, chain link fences and more.
Trust the team to build an arbor or replace a deck with the one you'll enjoy for many years. Composite materials have made them virtually maintenance free. A beautiful outdoor living space created by an arbor or deck can add enjoyment to you and value to your home.
Wrought Iron gates and metal fencing have many benefits. Surround your family pool with a metal fence. Enhance the beauty and improve the security of your home with wrought iron, automatic gates.
Popular Maintenance Free Vinyl PVC Fences
Metro Dallas homeowners want a maintenance free fence and vinyl is the solution. When you consider all the styles, colors, and textures available the choice can be overwhelming. Call now to get the advice of an experienced fencing contractor.
Automatic/Electric Gates: Iron, Metal, and Wood
Gates can serve a variety of purposes, which is why North Texas Fence and Deck offers so many different styles so that you can get the exact gate that matches your specific needs. If you have property in Metro Dallas, call 972-586-2442 day or night to arrange a free consultation and estimate.
Chain Link Fences
Chain link fencing can be appropriate for many different residential and commercial applications. Offering economical materials and installation costs, chain link is a practical fence for backyards, swimming pools, dog kennels, playgrounds, building security, and wildlife barriers.
Deck Builder – Wood, Composite
We provide the skills and the expertise you want when building a new deck or fence. We only choose the finest deck building materials. Our team will provide you with the design that will meet your taste and stay within your budget. We only use the highest grades of wood and composite decking materials. Our goal is to exceed your expectations so call today for a free estimate.
Custom Arbors, Carport and Patio Covers
When looking through our portfolio you will quickly pick up on the fact that we can build about anything out of wood. And when we do it looks good. So if you need an arbor, carport, or patio cover, call our team today to help you design one that meets your budget while providing a long-lasting, beautiful addition to your home in Metro Dallas TX.
Fence Installation and Repair Call 972-586-2442 Now
Install an arbor, gazebo, or pergola to make a backyard more enjoyable. Lattice will add to privacy and give vines a foothold. Use a pergola to define an outdoor living space on the patio or next to the swimming pool. Pergolas and arbors can be constructed from natural woods, composite materials, and vinyl.
Outdoor kitchens are a popular addition to backyard living spaces. They often feature appliances and countertops for preparing and cooking food. They can include grills, sinks, refrigerators, and storage. They can be built in a variety of styles, including traditional, modern, and rustic. Outdoor kitchens are a great way to entertain guests.
Provide a secure, private space for your family and pets. Wood is beautiful and durable. Cedar fences are the most popular. Pressure treated pine is so cost-effective. At some point, they require paint or stain. Eliminate most maintenance by installing a vinyl fence. It may cost less than you think. The options are endless.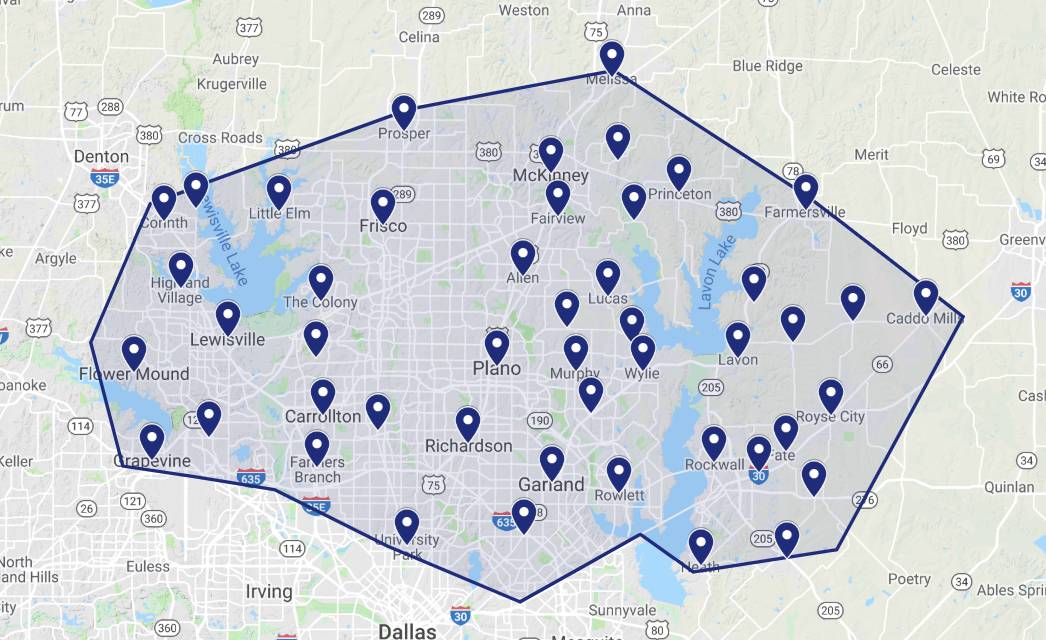 Residential & Commercial Fence
Wood Privacy Fences, Cedar Fences, Picket Fences, Split Rail Fences, Wood Decks, Composite Decks, Wood Carport Covers, Pergolas, Arbors, Wrought Iron Fences & Gates, Metal Fences, Swimming Pool Fences, PVC/Vinyl Fences, Chain-link Fences, Vinyl Coated Chain Link Fences, Aluminum Fences, Fire Pits, Patio Covers, Outdoor Fireplaces, River Stone, Patio Pavers and More.
North Texas Fence and Deck Service Area