Western Red Cedar is the Best Choice for Your Wood Fence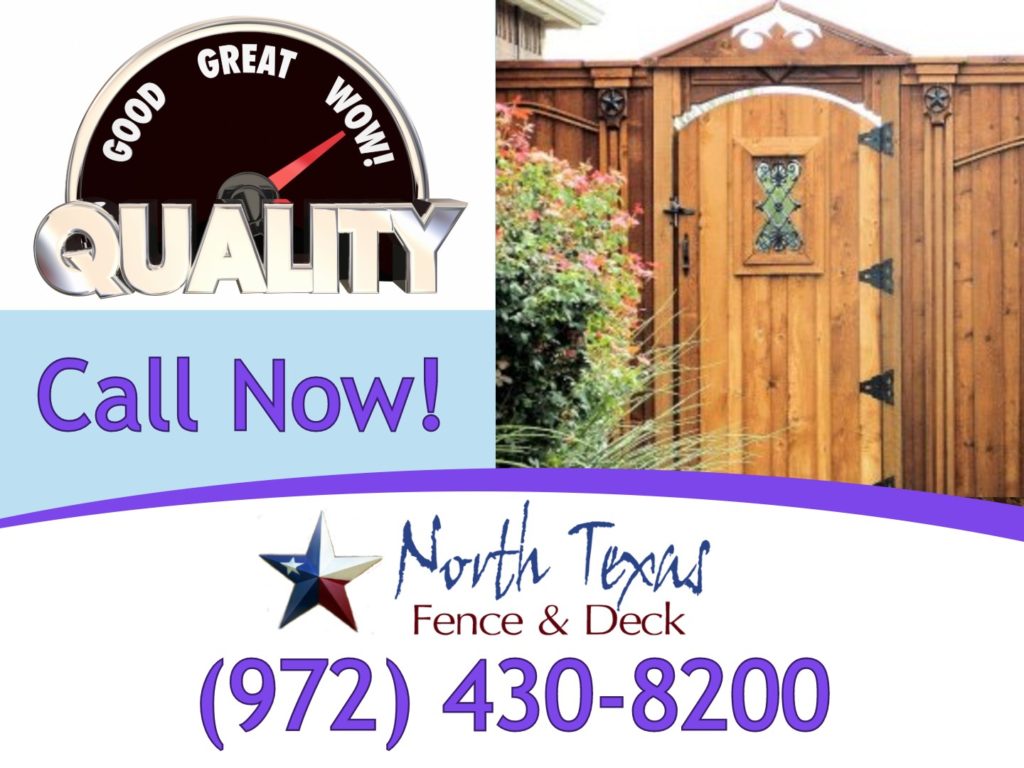 Investment in a fence that brings safety and security to you and your family. A well-built fence is one that enhances your outdoor living space while providing a boundary and backdrop to your home's environment.
Fences built by North Texas Fence and Deck provide years of protection and beauty. Our 8′ privacy fences wall of the world, providing you and your family an escape.
Western Red Cedar has been the preferred choice in wood fence design for decades. A naturally durable choice, Western Red Cedar has many attributes that make it well suited for outdoor living, including:
Western Red Cedar is stable, stays flat, and performs in fencing better
The natural resins, or tannins in the wood, help resist mildew and insects
Western Red Cedar has a knotty structure that's especially well suited for fencing
The boards are textured and graded on both faces for uniform and even performance
A properly installed Western Red Cedar fence should last 20 years.
Today, most of the forests that are the source for your cedar fencing represent the natural re-growth that makes Western Red Cedar self-sustaining.
Western Red Cedar id a hardy species ensuring the fence is durable and the tree will be here for our children's children too.