Backyard Pergola, Fence, and Patio Ideas for a Private Oasis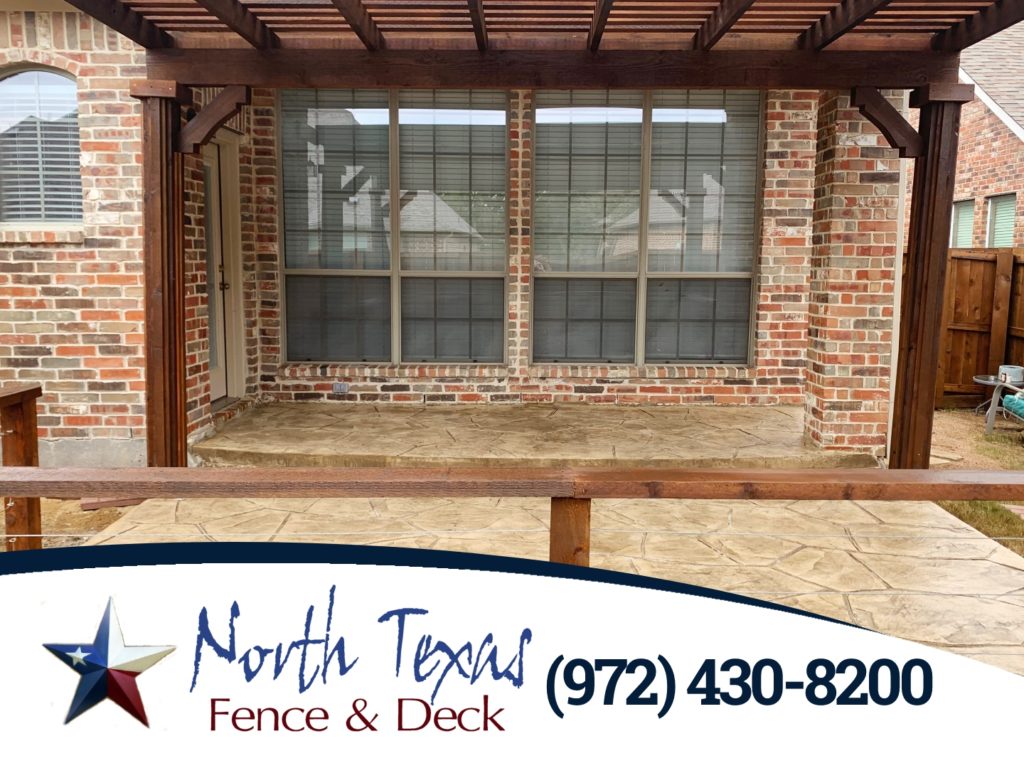 Add a Pergola, Fence, and Patio for less than you think.
Turning a backyard into your own little haven begins with building the right space. Whether you're dealing with nosy neighbors or creating a safe place for your dogs, the right fence keeps pets in and peering eyes out.
Wood, wire, vinyl, concrete and/or stone, these options provide security, privacy, and aesthetics to your backyard, so you can focus on the outdoor chill time you've got planned.
Call North Texas Fence and Deck for a free estimate. That dream oasis may be less expensive than you think. Don't forget the BBQ and fire pit options.